Lincoln's city flag isn't even a year old, but online voters think it's the best in North America.
The art deco flag, chosen in January 2022 to replace the old flag, received about 55% of the more than 2,700 votes in the 2022 Urban Life Signs North American City Flag Tournament, an online Twitter poll. Lincoln's flag beat one from Columbia, South Carolina, in the finals of the tournament.
Brian Stokle, a San Francisco city planner and vexillologist, or someone who studies flags, started the contest in November, where 80 city flags competed in ranked votes against other flags in four regions. A bracket was then created and battled through Twitter polls throughout December.
Lincoln's flag, one of the youngest in the competition, beat Portland, Ore., in the semifinals last week. Columbia's flag was also relatively new when it was chosen in 2020.
Lincoln city flag advances to finals in online tournaments
City Hall: Female artist beats out prominent men to win first Lincoln flag contest in 1930s
Stokle, who said he has spent more than a decade trying to redesign San Francisco's flag, was inspired to create the contest by the North American Vexillological Association's survey of more than 300 flags in November and a competition between the flags from the teams in the world Cup.
He told the Journal Star last week that Lincoln's flag is unique.
"There's no other flag that I know of in the country that looks like it," Stokle said.
"People from Lincoln really identify with it, that's the most important thing."
Ed Mejis, art director at Nelnet, designed Lincoln's new flag, which was chosen from among four finalists as part of a contest sponsored by the American Marketing Association and Lincoln Young Professionals. It replaced the old city flag which had existed for 90 years.
Lincoln is getting a new flag after the city council approved the winning design
The man who designed a new city flag calls it his love letter to Lincoln
Photos: American flags in Lincoln and throughout Nebraska
Girls in Seward with American flag, 2019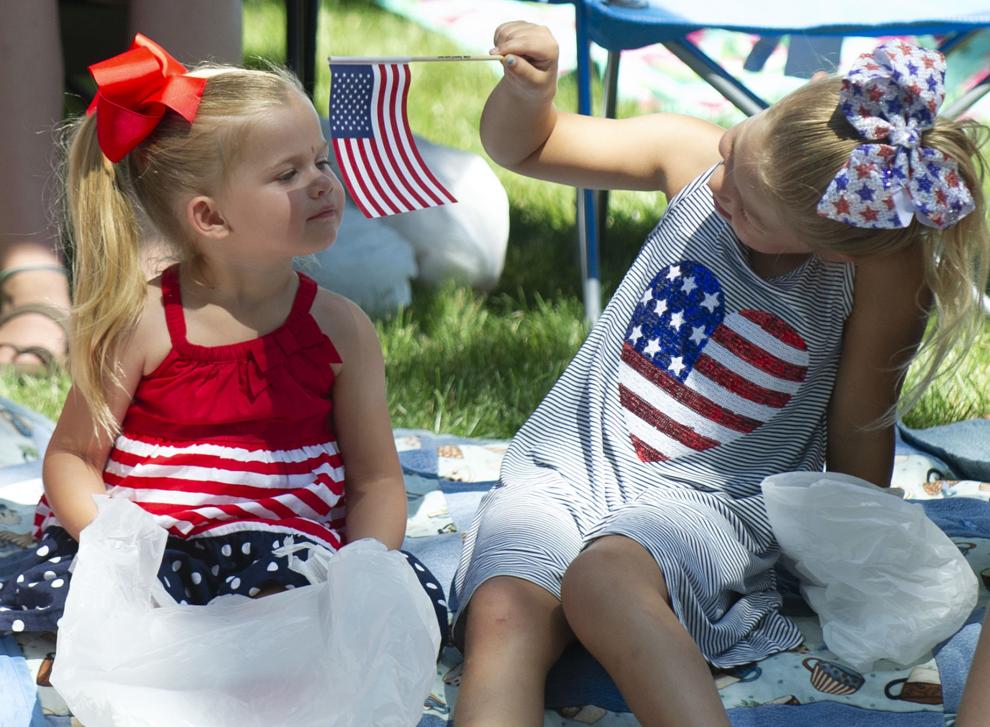 Flag on grave site, 2016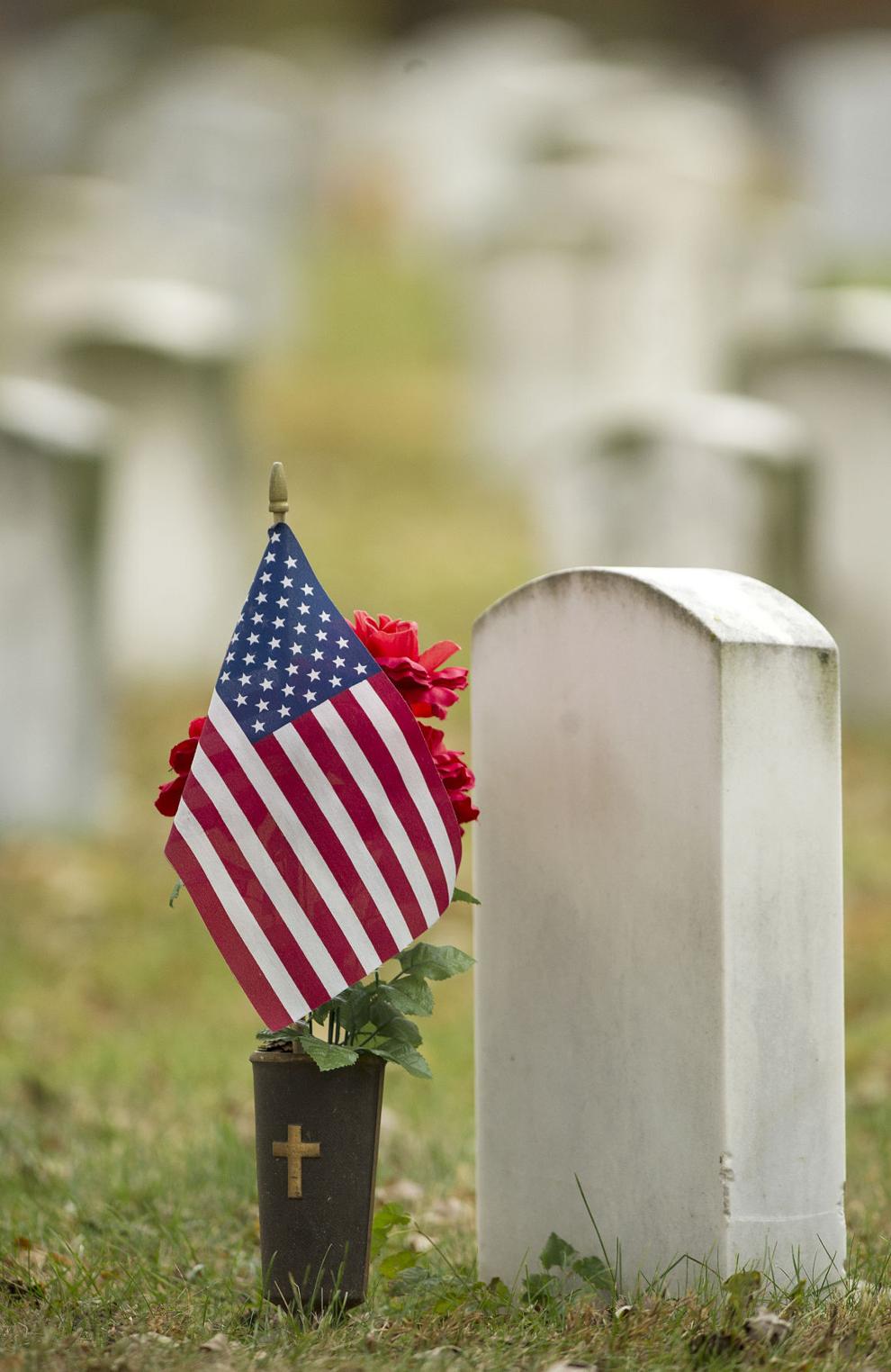 The flag was raised in 1971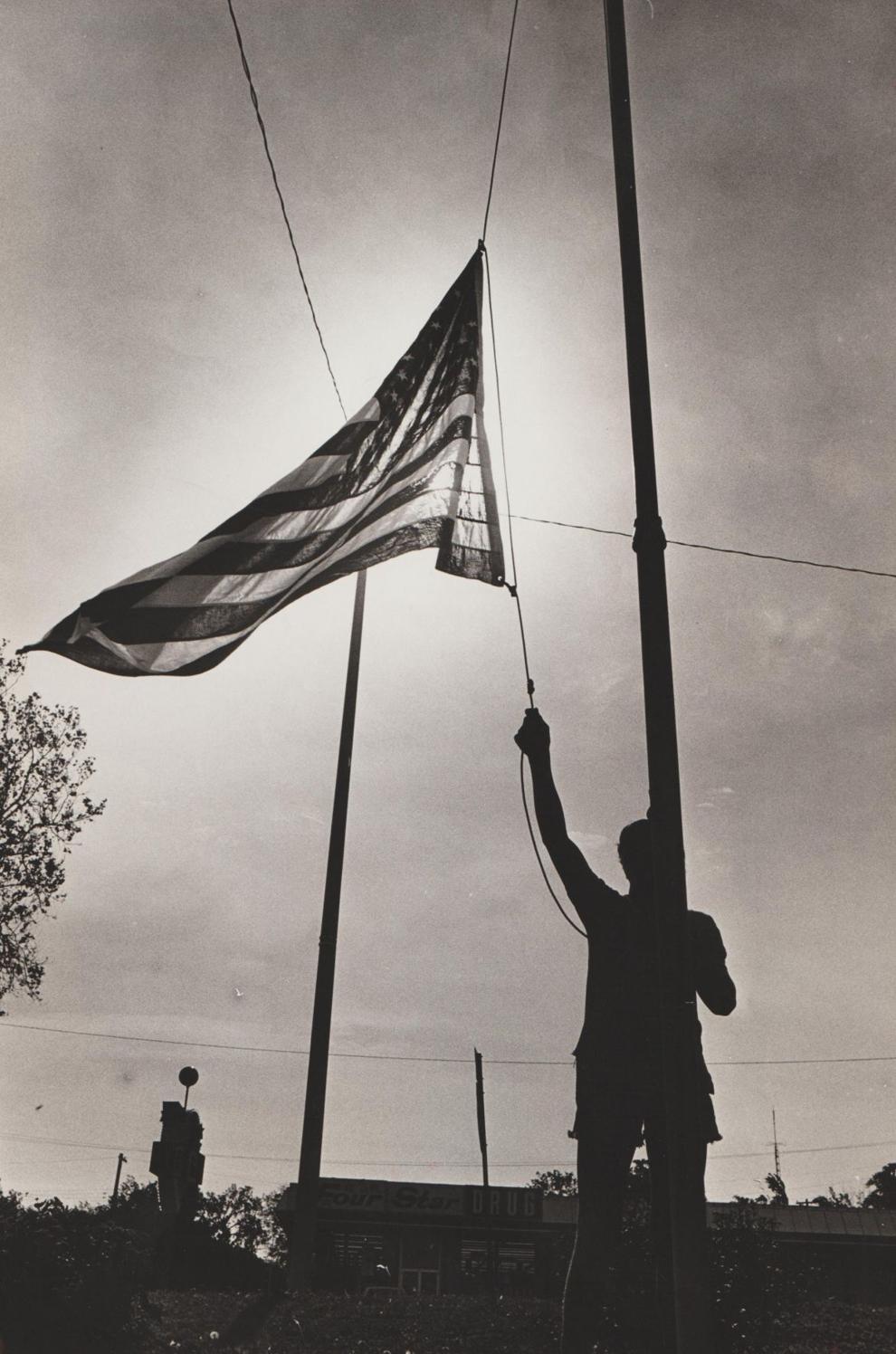 Veterans raise flags before high school football, 2016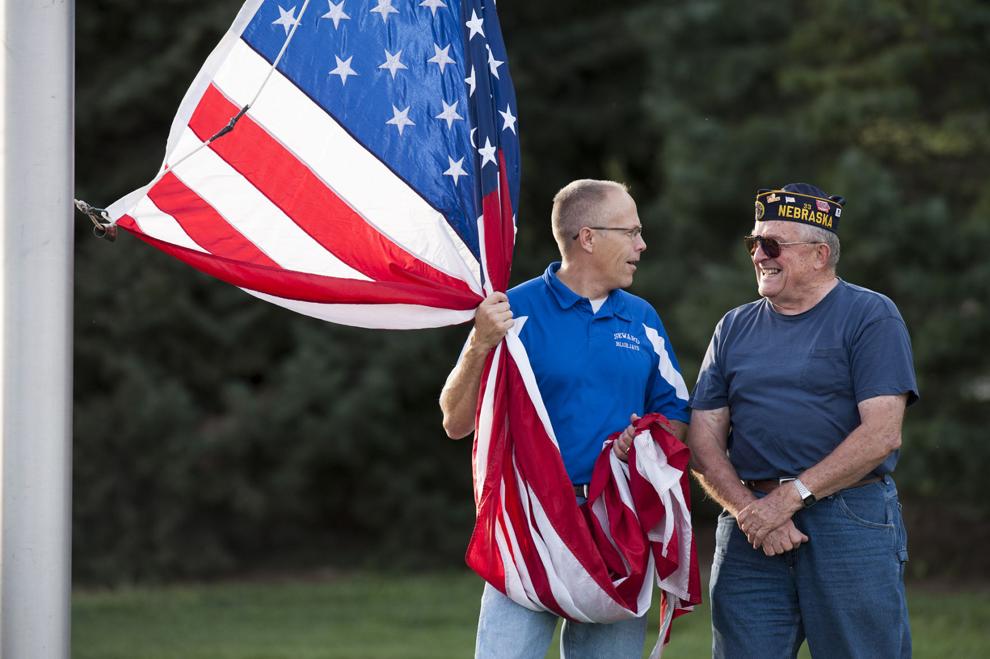 Flag bedspread, 1974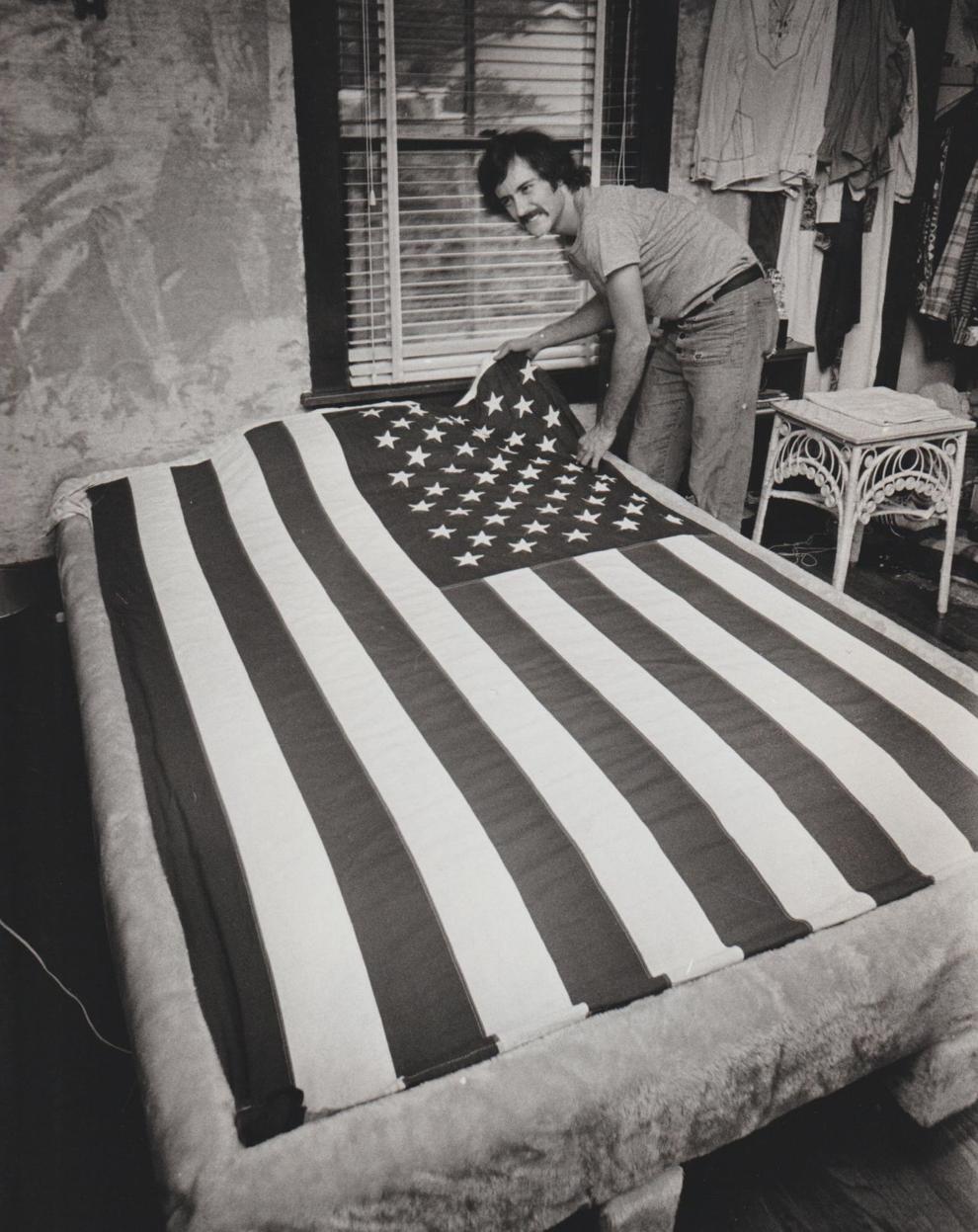 American flags at the Strategic Air and Space Museum, 2012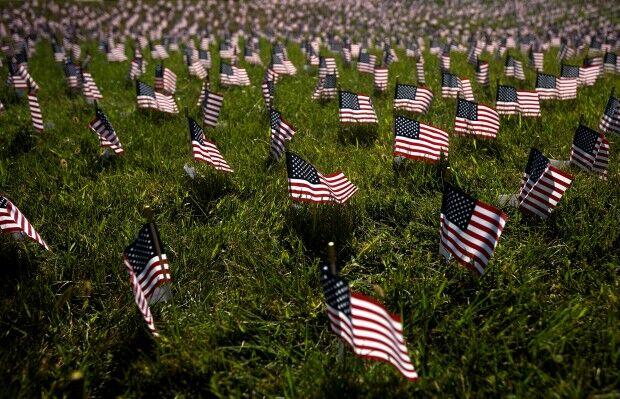 Arbor Day flag, 2016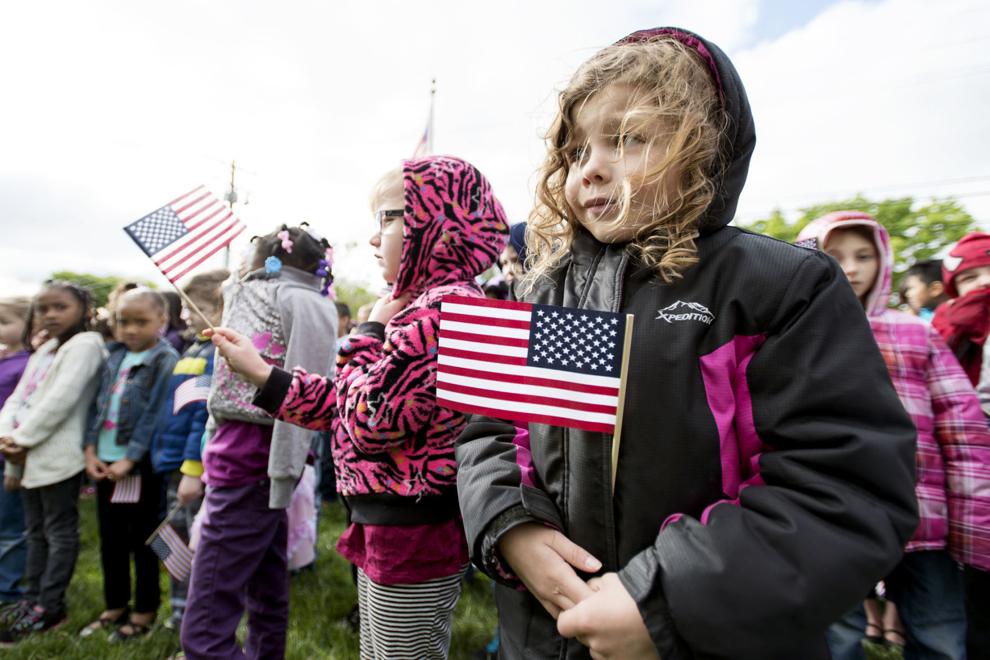 Flag at citizenship ceremony, 2016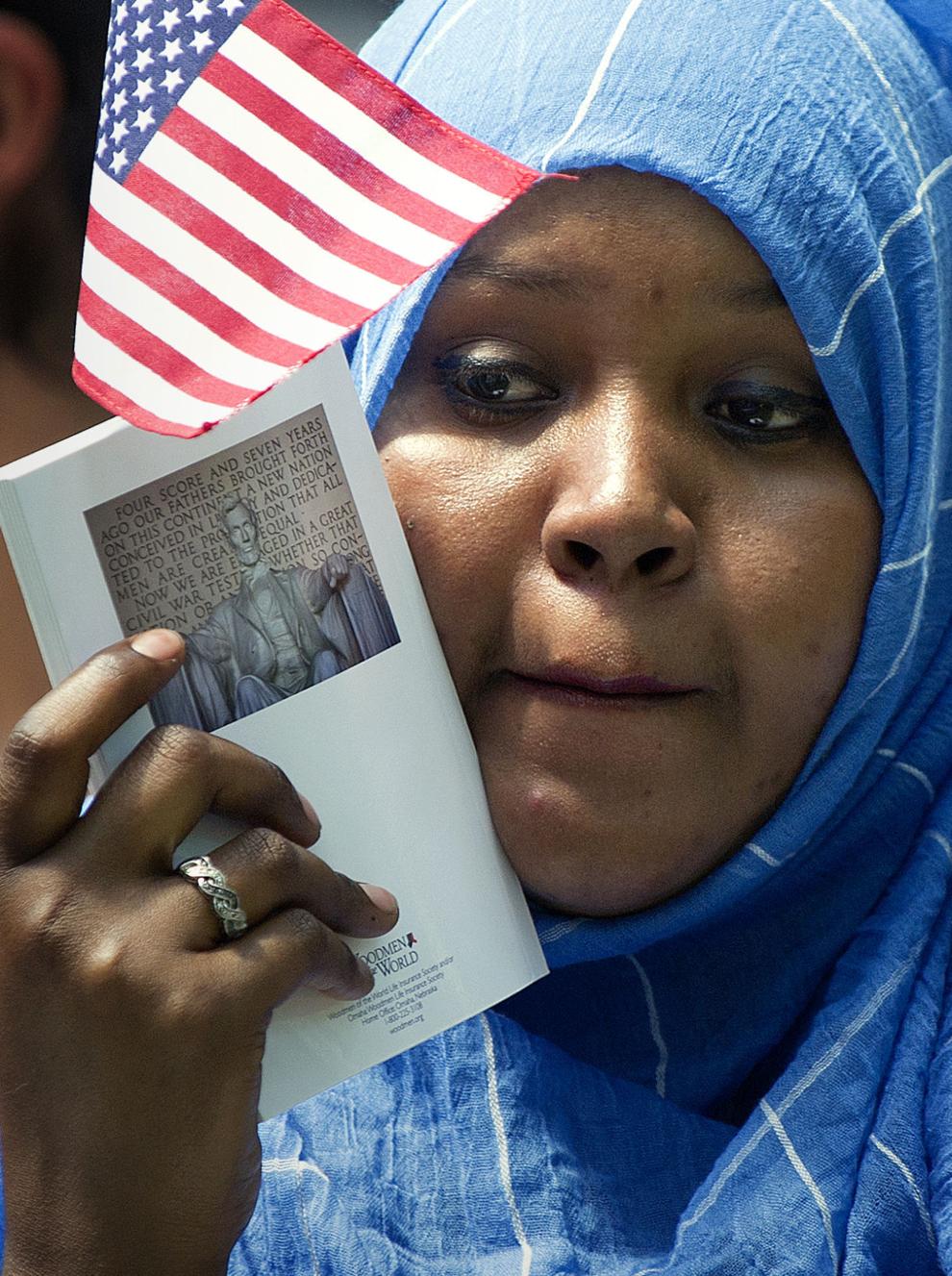 WC fan waving flag, 2014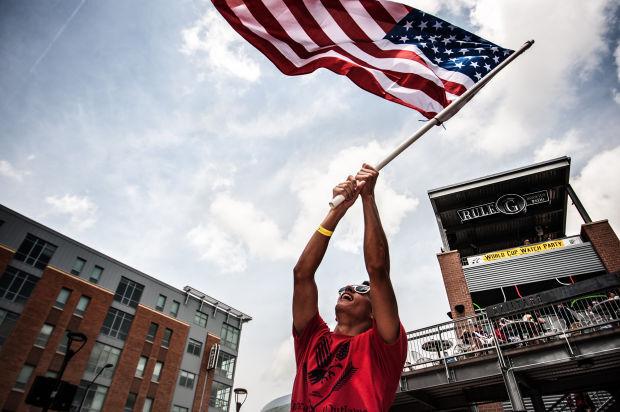 Flag Day, 1969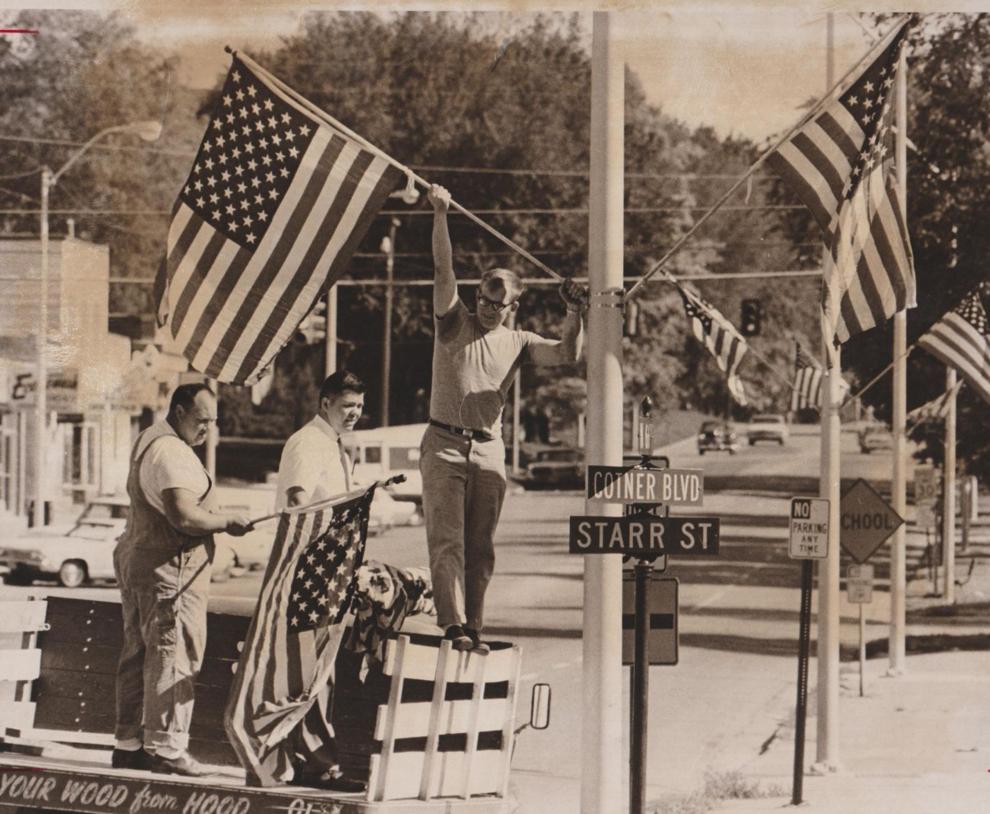 Spring Game American Flag, 2017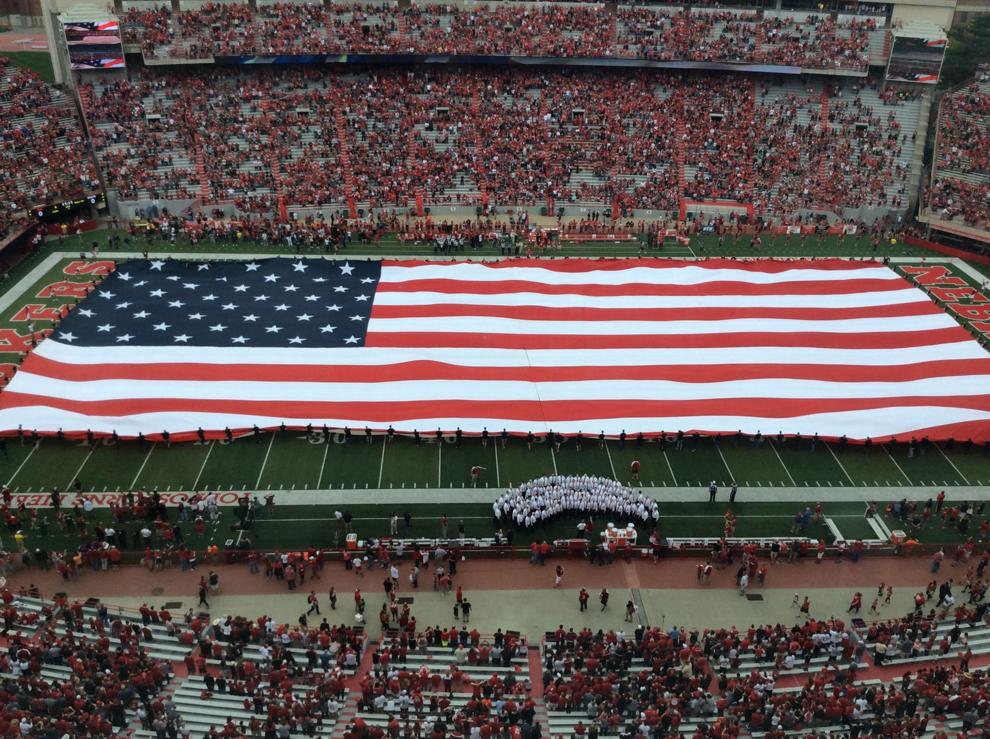 Patricia Vondra with the flag, 1995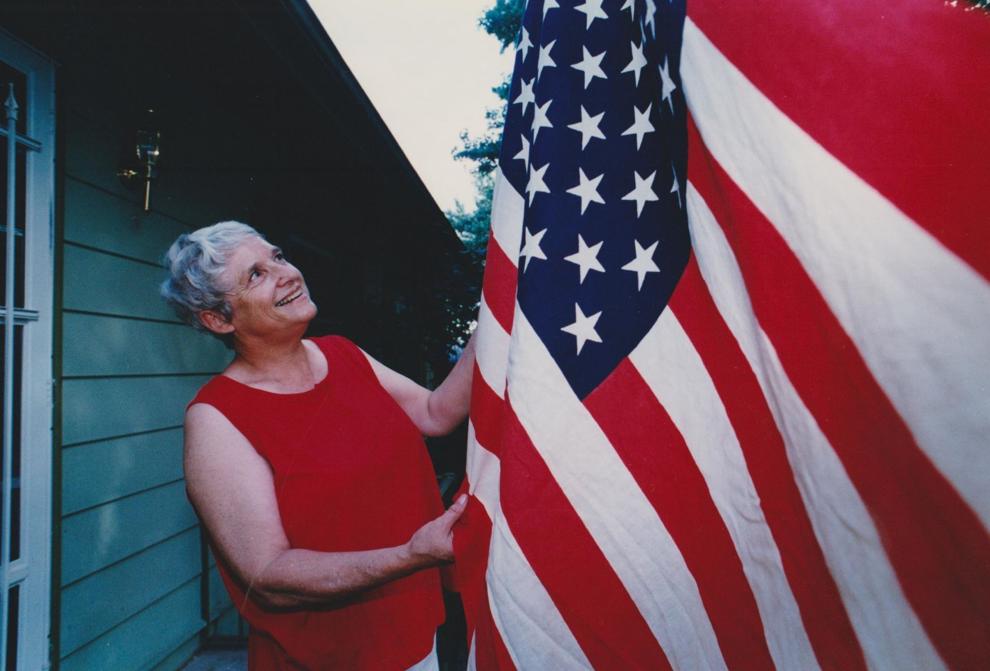 Patriot Day Boy Scout with flag, 2014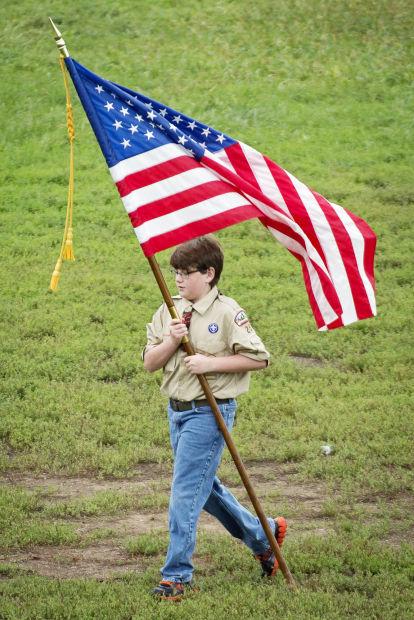 Skydivers at the Cornhusker State Games with the American flag, 2018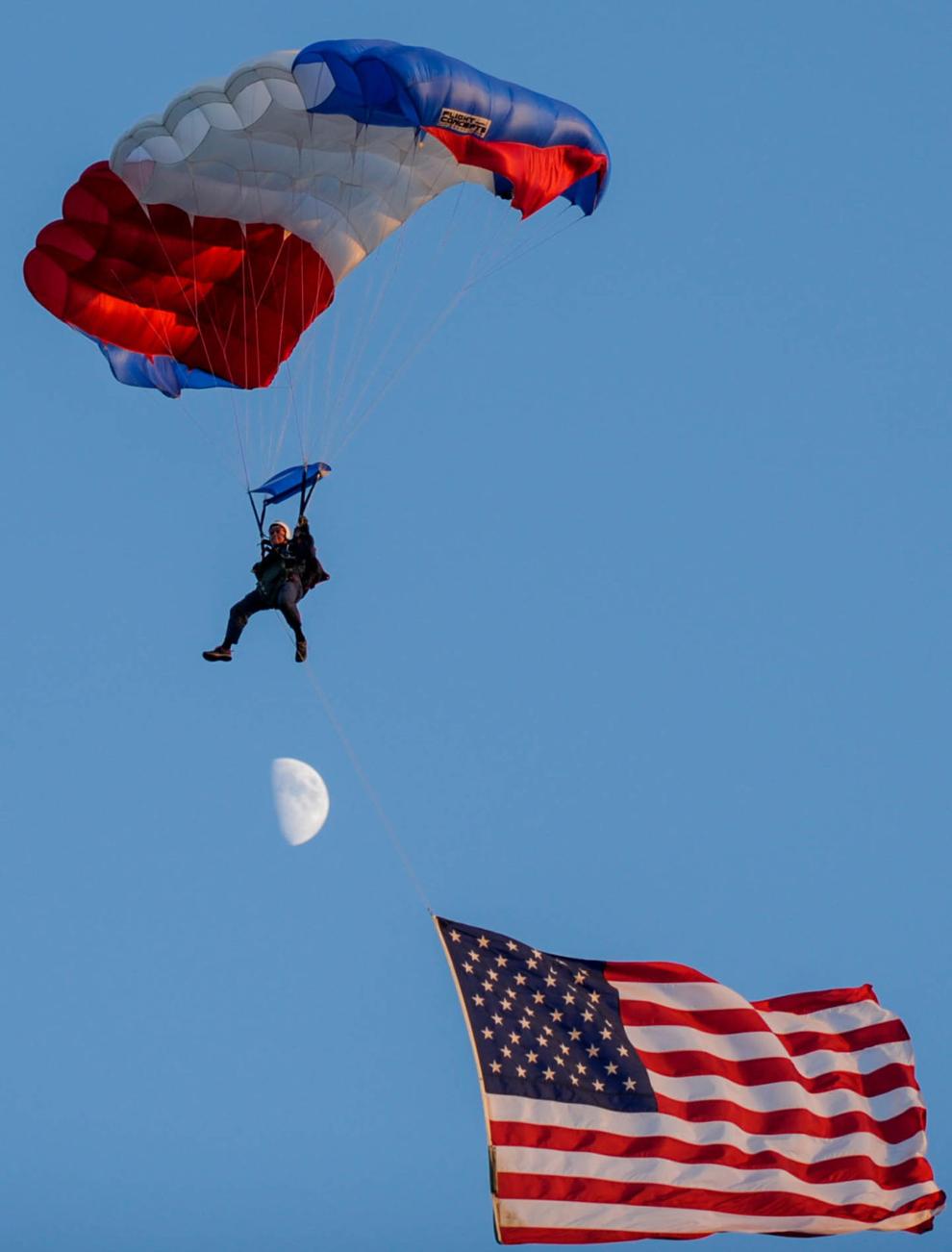 Flag for the Special Olympics Torch Run, 1995
American flag at Lincoln Christian volleyball game, 2016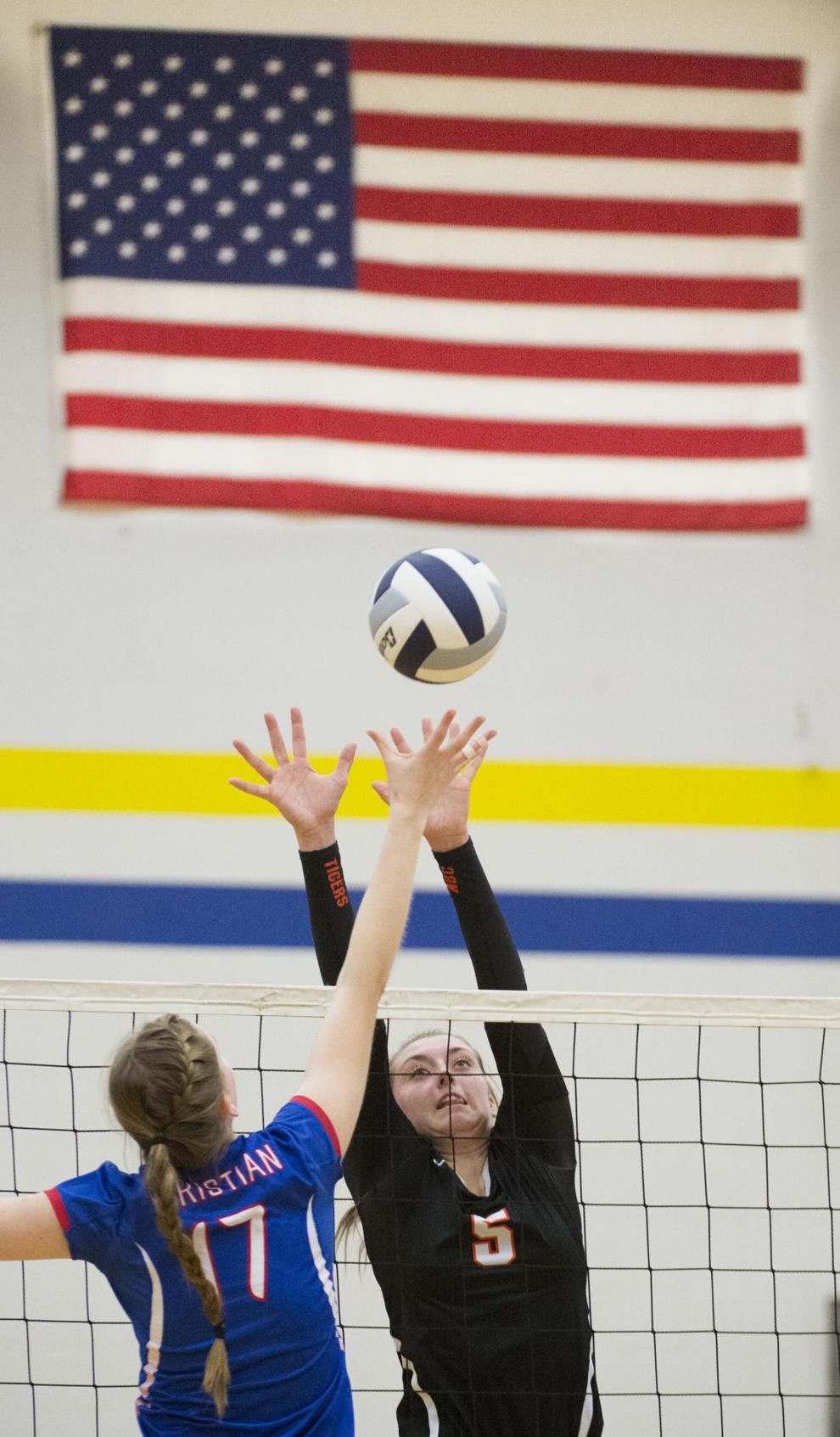 Flag Day at the Willard Community Center, 1996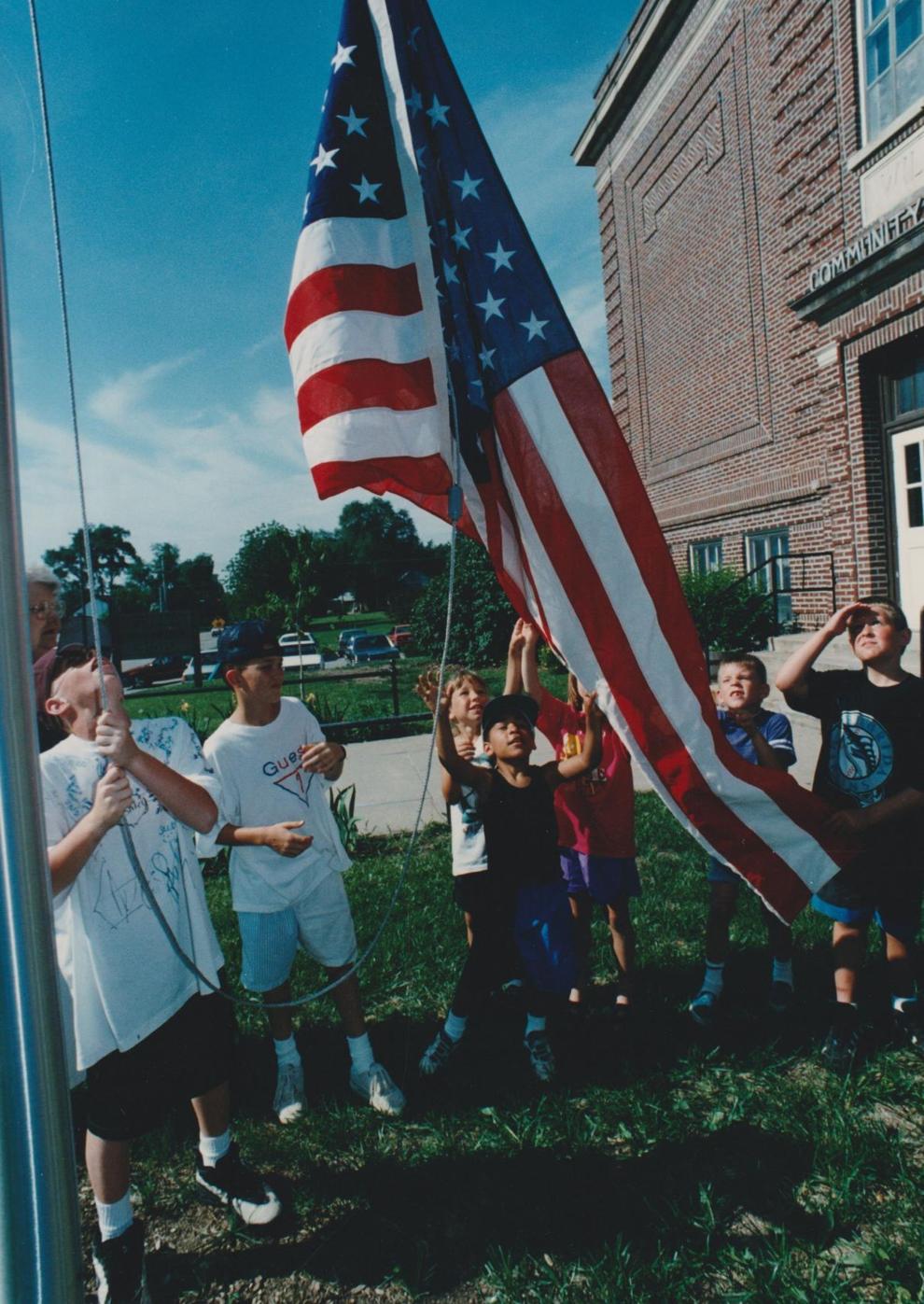 Constitution Day flag at Pyrtle Elementary, 2016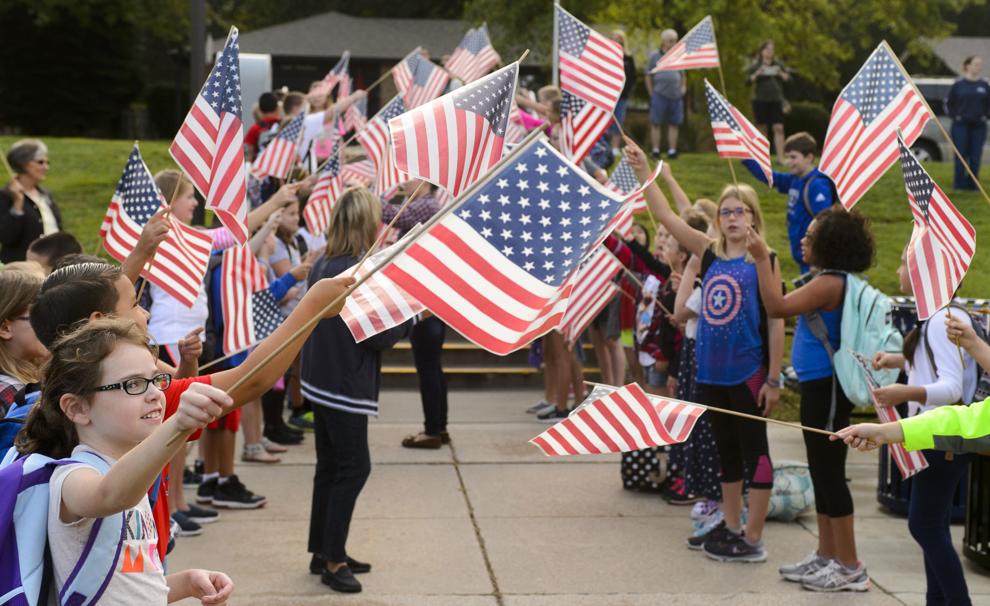 Haines Branch School students and flag, 1993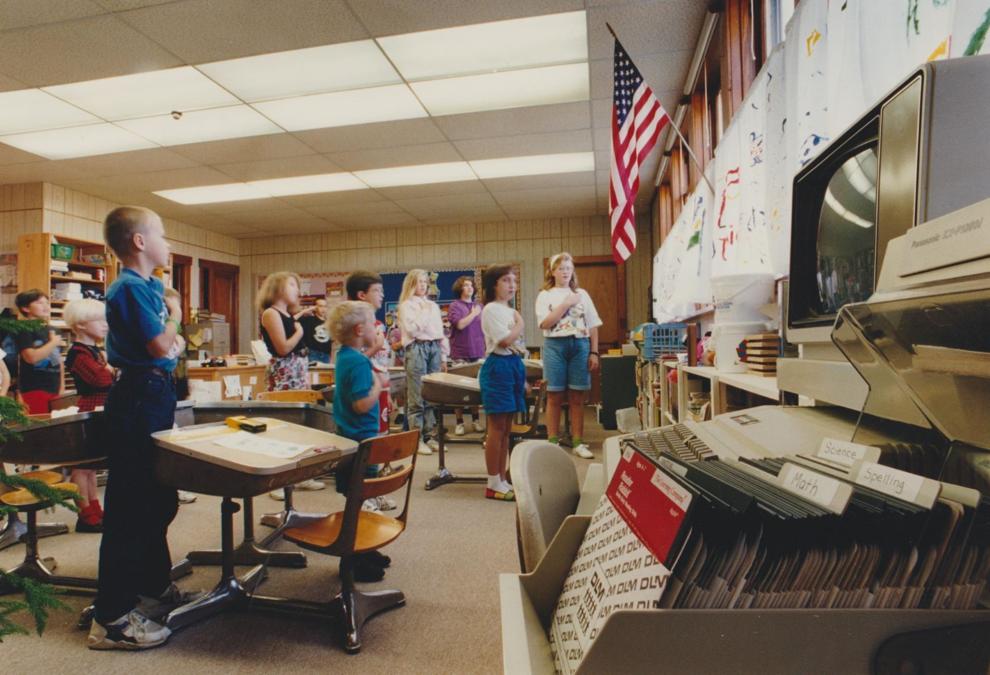 September 11 tailgate with flag, 2010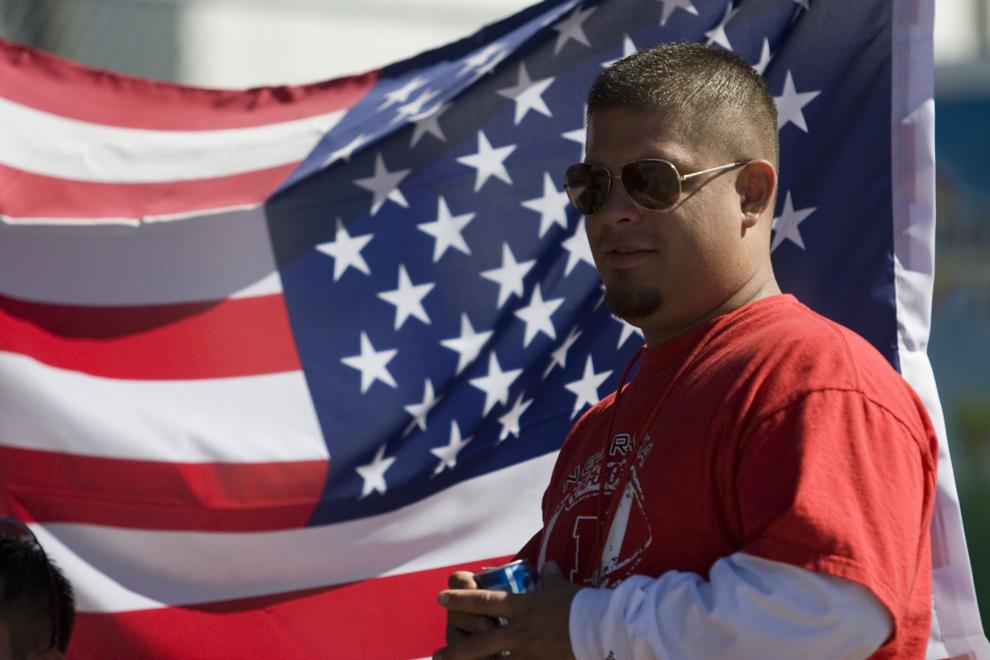 Flag honors hostage release in 1981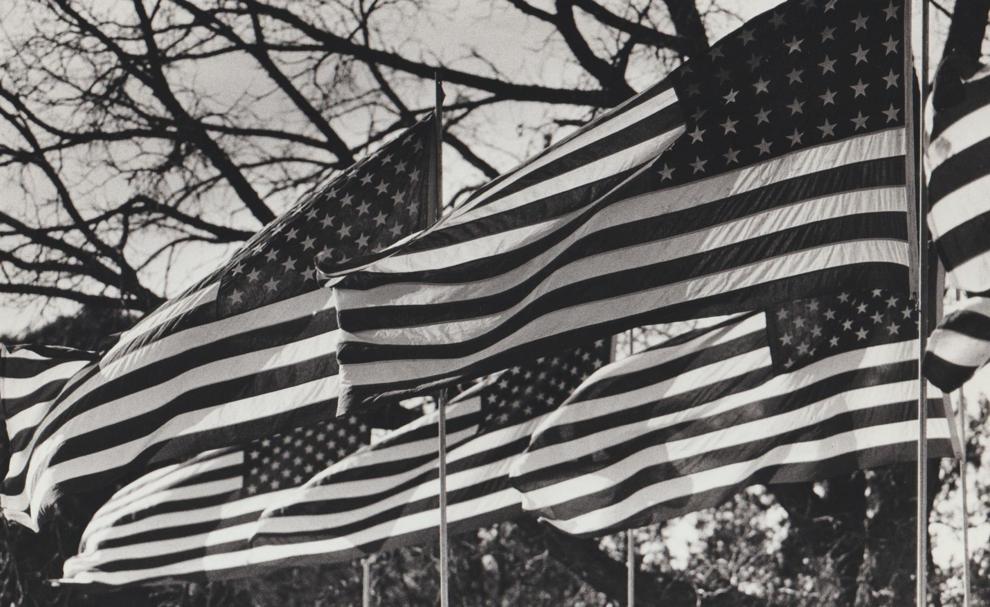 Patriotic Flag, American Legion Post 110, 2016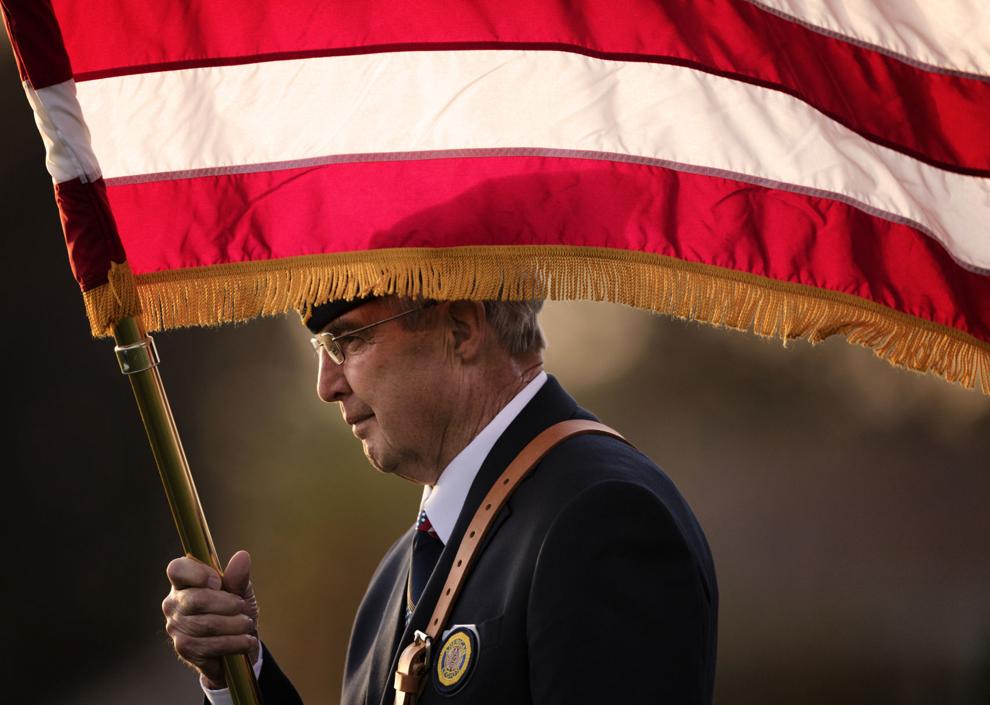 Defense Day, 1970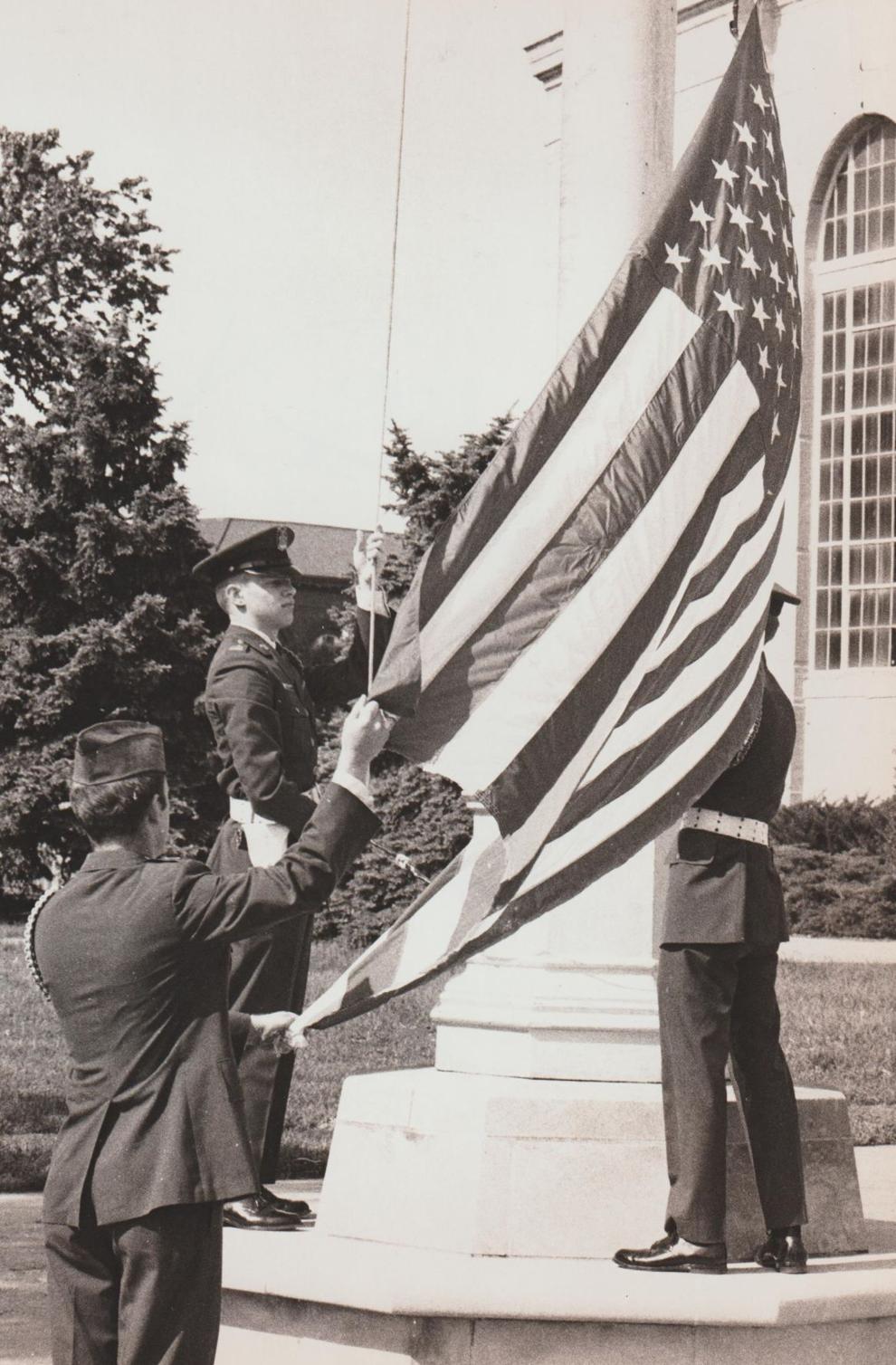 American flag hanging at home, 1980
Waverly football team with flag, 2016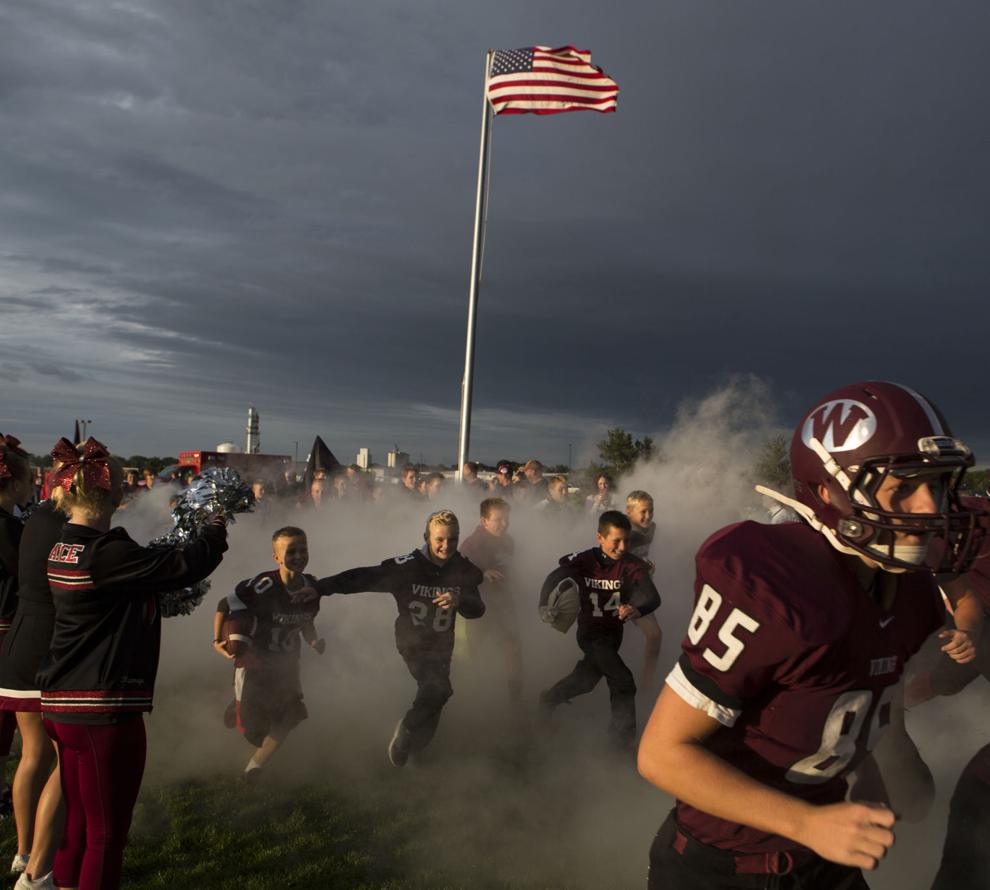 USA, Nebraska flag outside Lincoln Southwest, 2010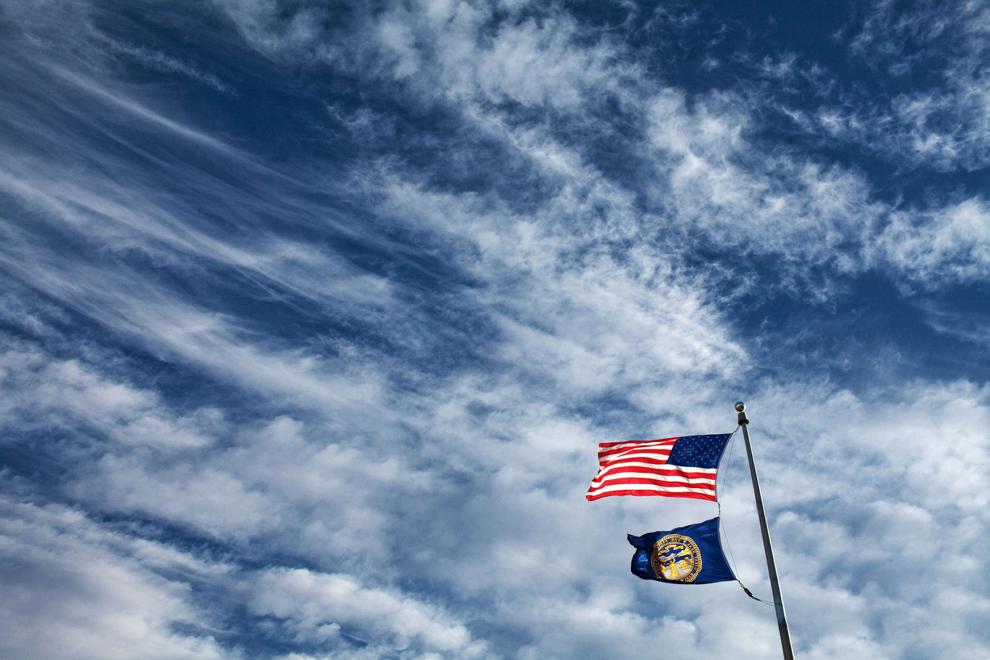 The Dorchester 1957 flag was retired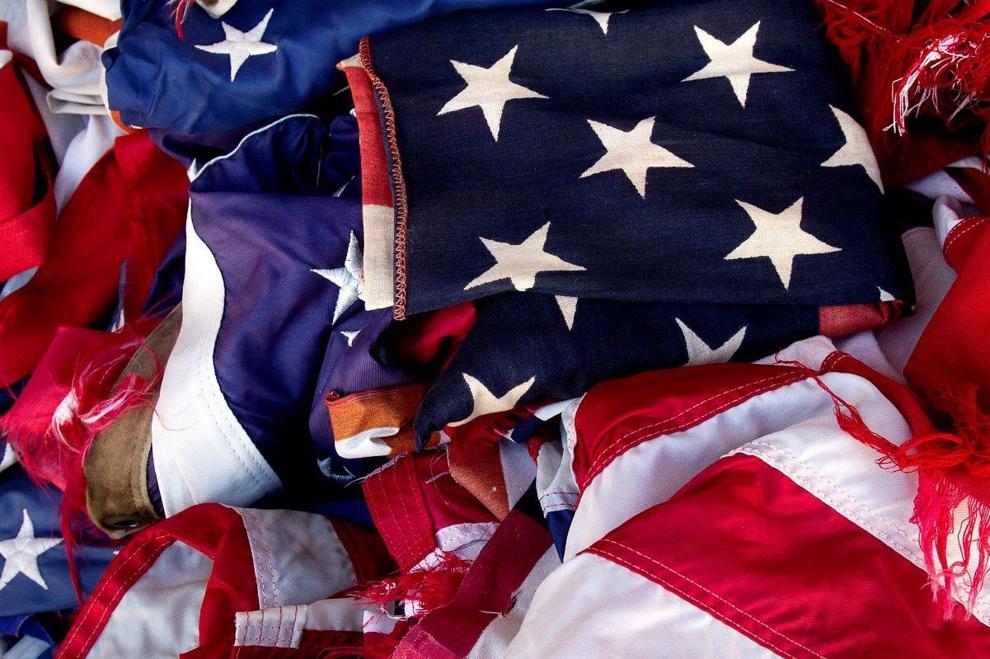 Flag collector, 2011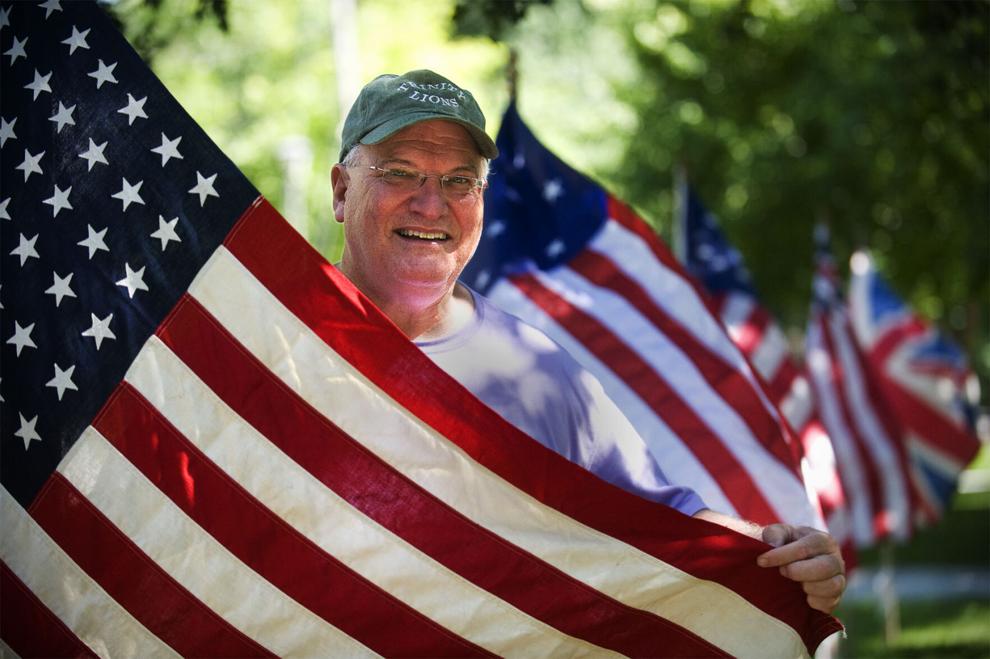 Marine Corps Ensign with American Flags, 2007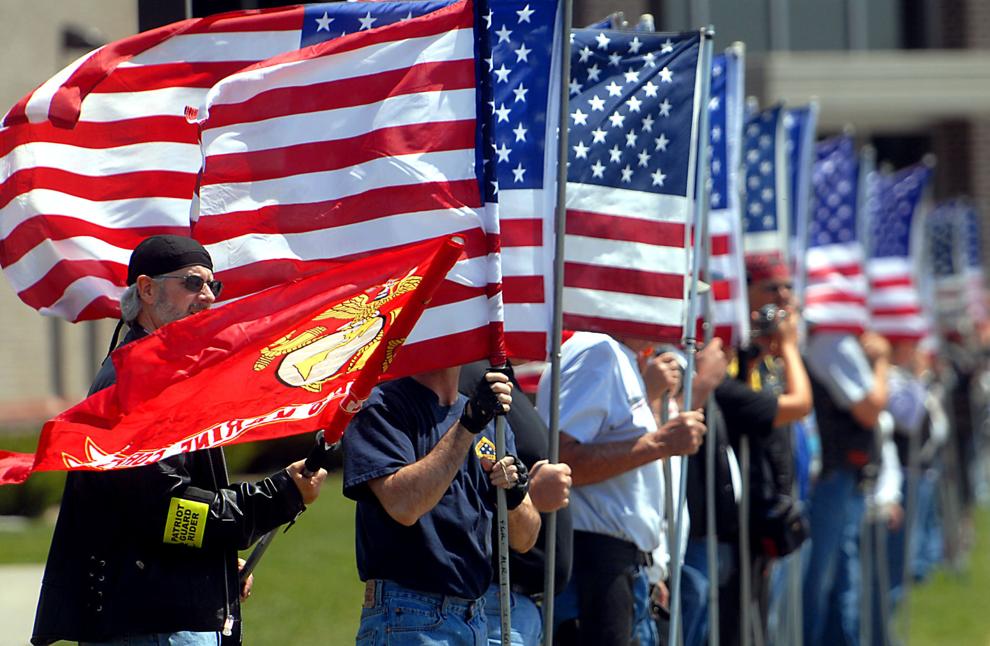 Flag at 52nd and Pioneers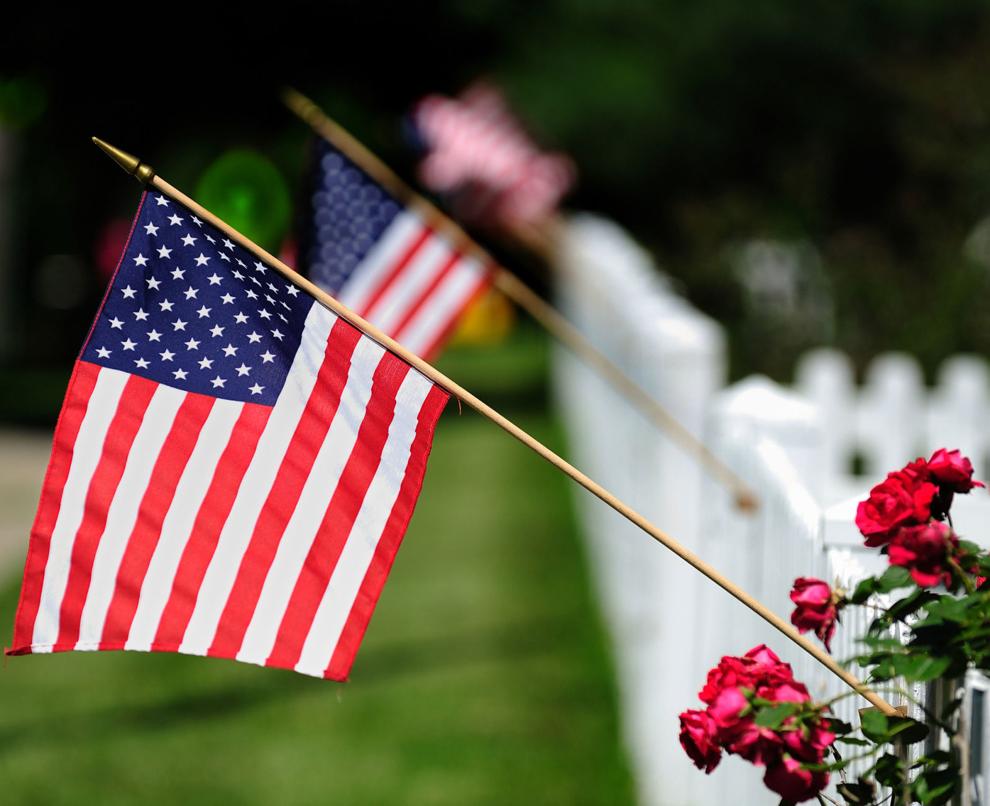 Flag raising near Chadron, 1970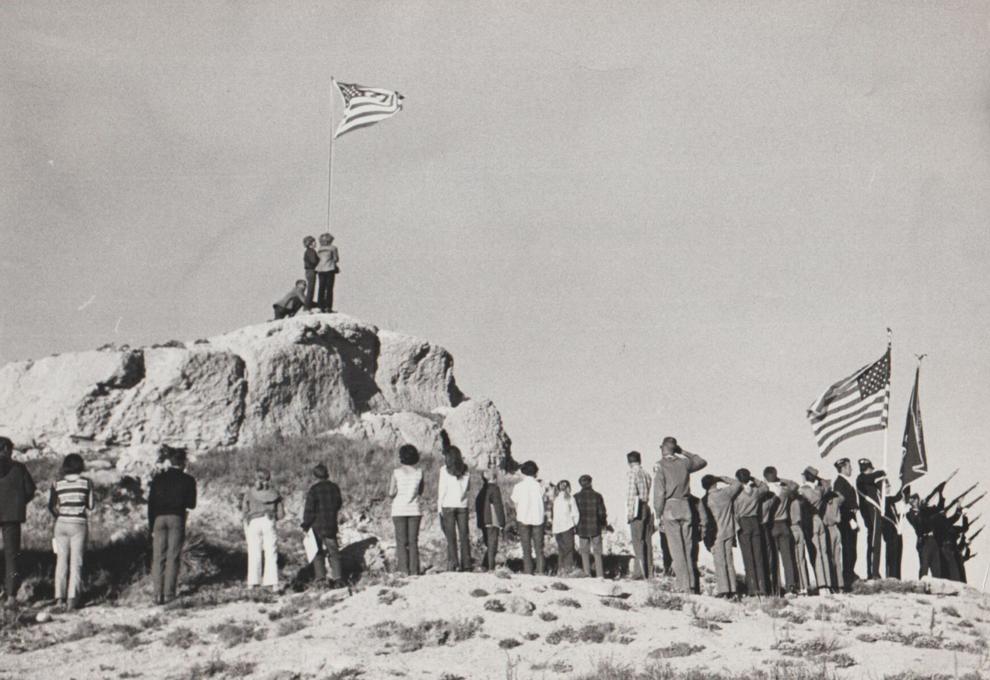 Cub Scout places American flag, 2006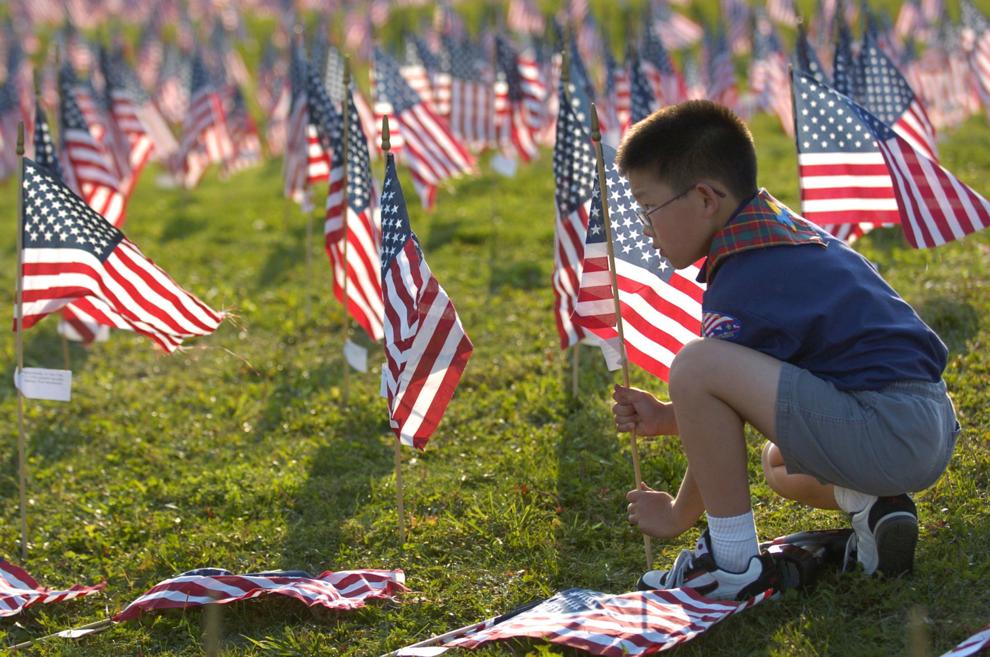 Fire Station American Flag, 2015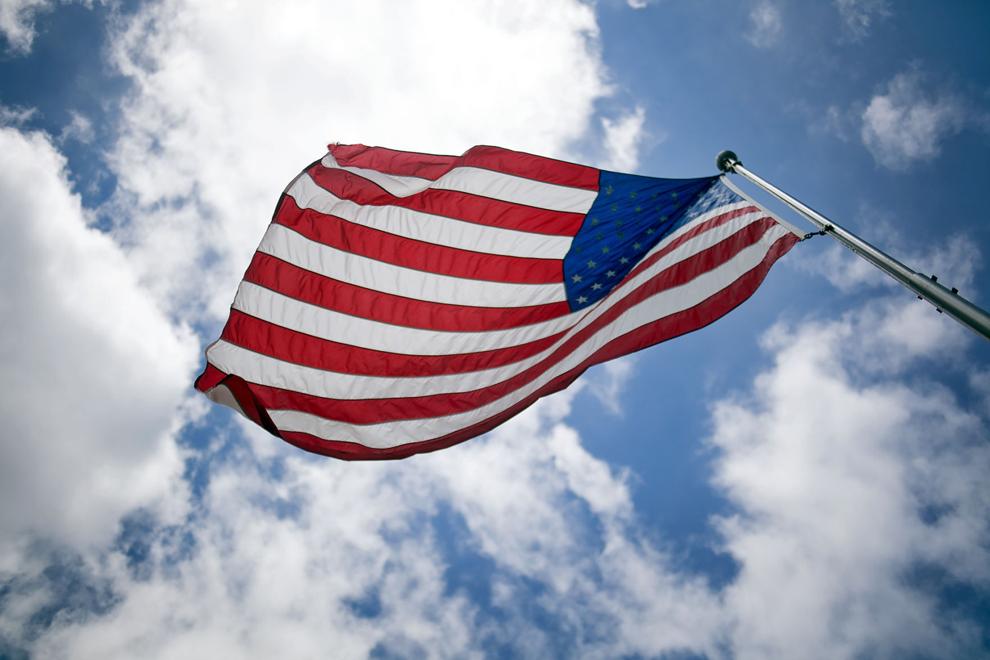 Commemoration Homestead Act, 2012
Flag near O Street, 2016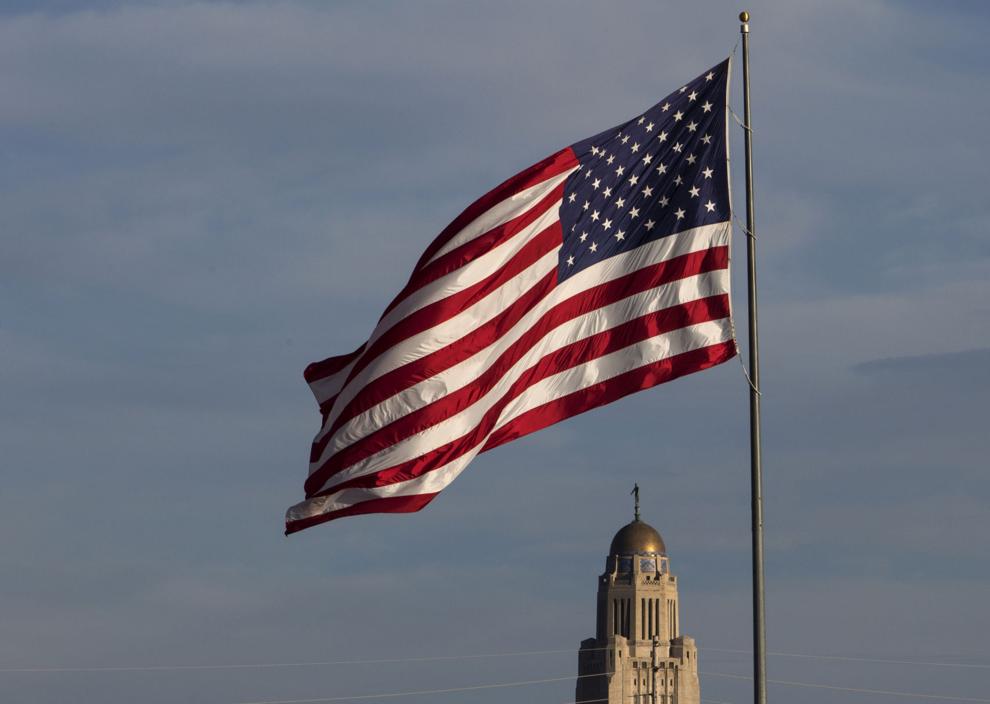 American flag at Nebraska game, 2015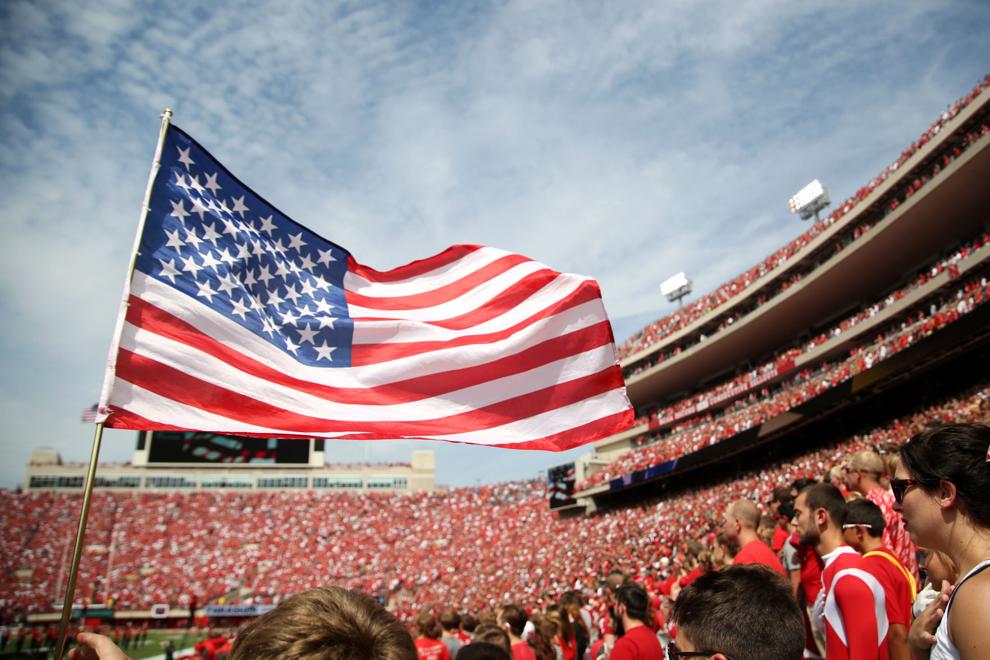 Flag at Wyuka Cemetery, 2020